The Reel Thing Film Series Presents - A Spider-Verse Double Bill
The Reel Thing Film Series, presented by Lexus of Richmond Hill
Take a multiverse spanning trip into the Spirder-Verse with this special The Reel Thing Series double bill. For the price of one movie, enjoy the two critically-acclaimed animated Spider-Man movies!
Ticket Price: $12.50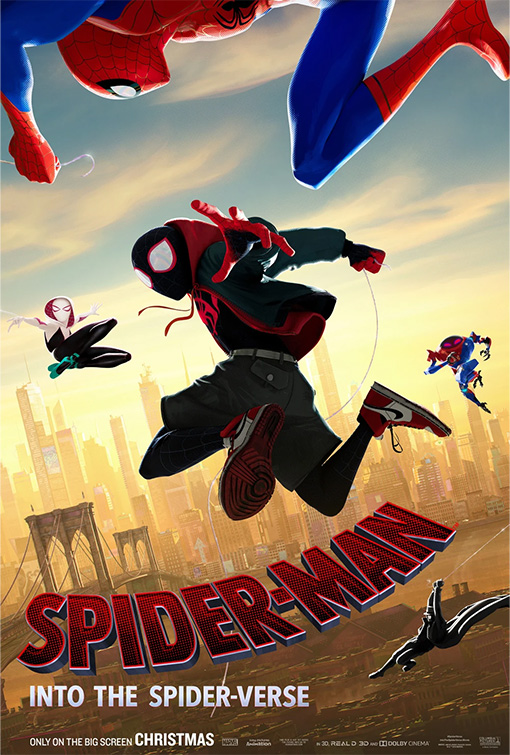 Spider-Man: Into the Spider-Verse
Phil Lord and Christopher Miller, the creative minds behind The Lego Movie and 21 Jump Street, bring their unique talents to a fresh vision of a different Spider-Man Universe, with a groundbreaking visual style that's the first of its kind. "Spider-Man(TM): Into the Spider-Verse" introduces Brooklyn teen Miles Morales (Shameik Moore), and the limitless possibilities of the Spider-Verse, where more than one can wear the mask.
| | |
| --- | --- |
| Countries of Origin: | Canada, United States |
| Genre: | Animation, Action, Adventure |
| Original Language: | English |
| Directors: | Bob Persichetti, Peter Ramsey, Rodney Rothman |
| Writers: | Phil Lord, Rodney Rothman |
| Starring: | Shameik Moore, Jake Johnson, Hailee Steinfeld, Mahershala Ali |
| Runtime: | 1h 57m |
| Date: | Monday, March 11, 2024 - 1 p.m. |
| Location: | Main Stage |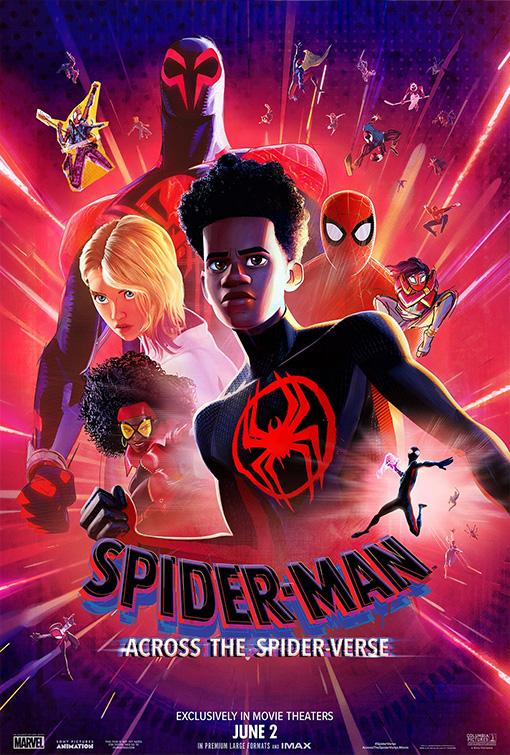 Spider-Man: Across the Spider-Verse
Miles Morales returns for the next chapter of the Oscar®-winning Spider-Verse saga, an epic adventure that will transport Brooklyn's full-time, friendly neighborhood Spider-Man across the Multiverse to join forces with Gwen Stacy and a new team of Spider-People to face off with a villain more powerful than anything they have ever encountered.
| | |
| --- | --- |
| Country of Origin: | United States |
| Genre: | Animation, Action, Adventure |
| Original Language: | English |
| Directors: | Joaquim Dos Santons, Kemp Powers, Justin K. Thompson |
| Writers: | Phil Lord, Cristopher Miller, Dave Callaham |
| Starring: | Shameik Moore, Hailee Steinfeld, Brian Tyree Henry, Jake Johnson, Oscar Isaac |
| Runtime: | 2h 20m |
| Date: | Monday, March 11, 2024 - 3:30 p.m. |
| Location: | Main Stage |
---