Using your membership online
Making use of your online membership special pricing is as easy as 1, 2, 3!
Follow these steps after you've joined Club RHCPA and take advantage of your 15% discount on all 22.23 RHCPA Presents season show tickets.
1) Log into your account
Go to the "My Account" section on the menu bar, or click the "Log In" button at the top left of the page.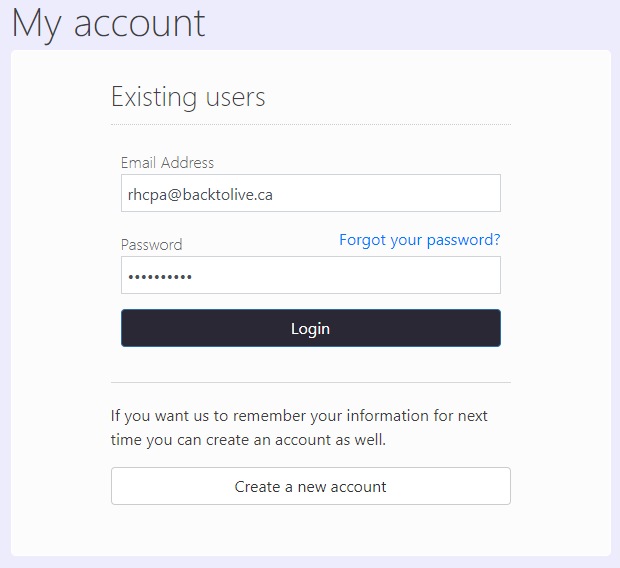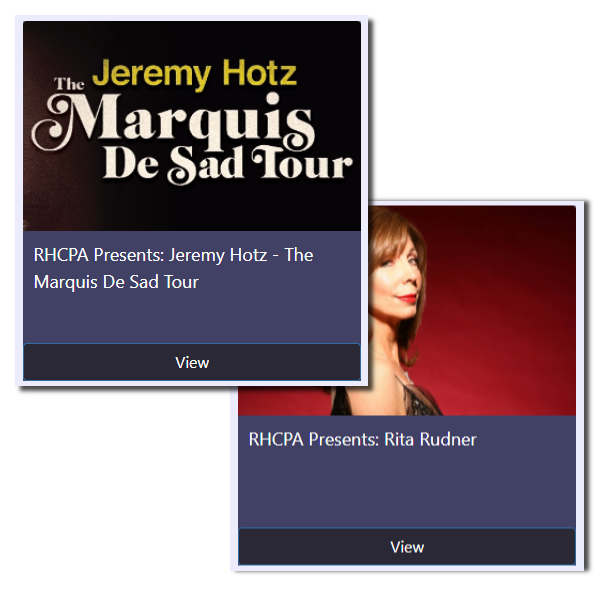 2) Select any RHCPA Presents show
Once you've logged into your account, you will have access to your Club RHCPA membership discount on all "RHCPA Presents" shows!
3) Select "Member (2022.2023 Season Club RHCPA Membership)" pricing
Once you've selected your RHCPA Presents show and chosen your seats, your discounted membership ticket price will be revealed.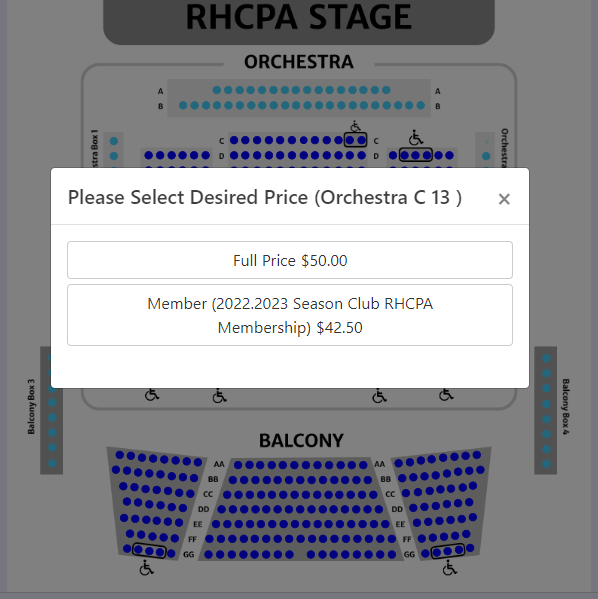 Once you've chosen all your discounted tickets, you're all set to proceed to your shopping cart!
If you need any assistance, contact the box office at 905.787.8811 or email boxoffice@rhcentre.ca
---