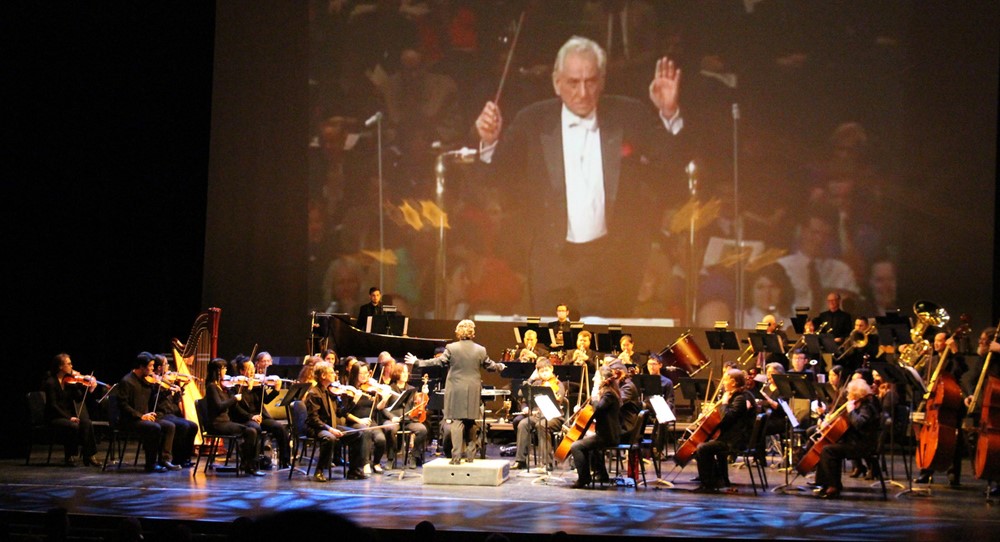 RHPO 2022/23 Season
After nearly three years of silence in the concert hall, The Richmond Hill Philharmonic Orchestra is delighted to present our 2022/23 Season. This season is full of music that reflects hope, imagination, dreams, the fusion of nationalities, cultures and ethnicities, and a connection with literature, art and dance, to form a celebration of the manifestation of our collective culture.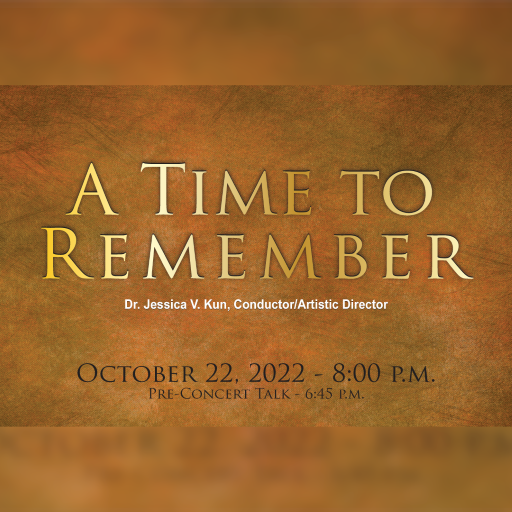 A Time to Remember
October 22, 2022 • 8:00 p.m.
A Time to Remember features celebrated recording artist and illustrious stage and television performer, Robert Pilon, who played the lead roles of Jean Valjean in Les Misérables and The Phantom in The Phantom of the Opera in Toronto and across Canada. With music that dates from 1912 to "Yesterday," A Time to Remember is a multifaceted programme that honours those who have given us all the ability to hope, dream and enjoy our lives, due to their bravery and heroism. To honour and remember our Veterans of the past and First Responders and Frontliners of recent years, this concert is dedicated to the fine people in uniform who sacrifice on our behalf to make the world a better place.
Book Tickets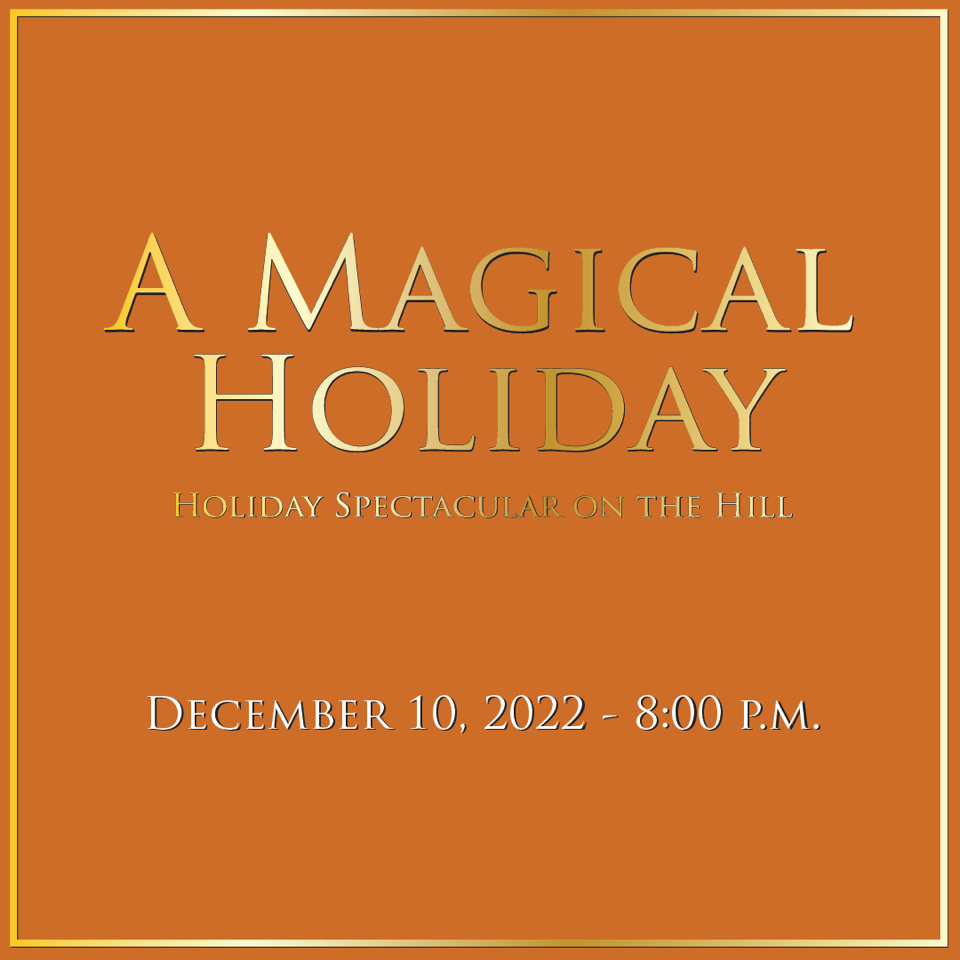 A Magical Holiday
(Holiday Spectacular on the Hill)
December 10, 2022 • 8:00 p.m.
Tis the season for food, family, friends, glitter and cheer. Traditions vary, but the ingredient that permeates the holiday season is music! Join us for a celebration of holidays. Sing along with the orchestra and enjoy enchanting symphonic sounds of A Magical Holiday.
Book Tickets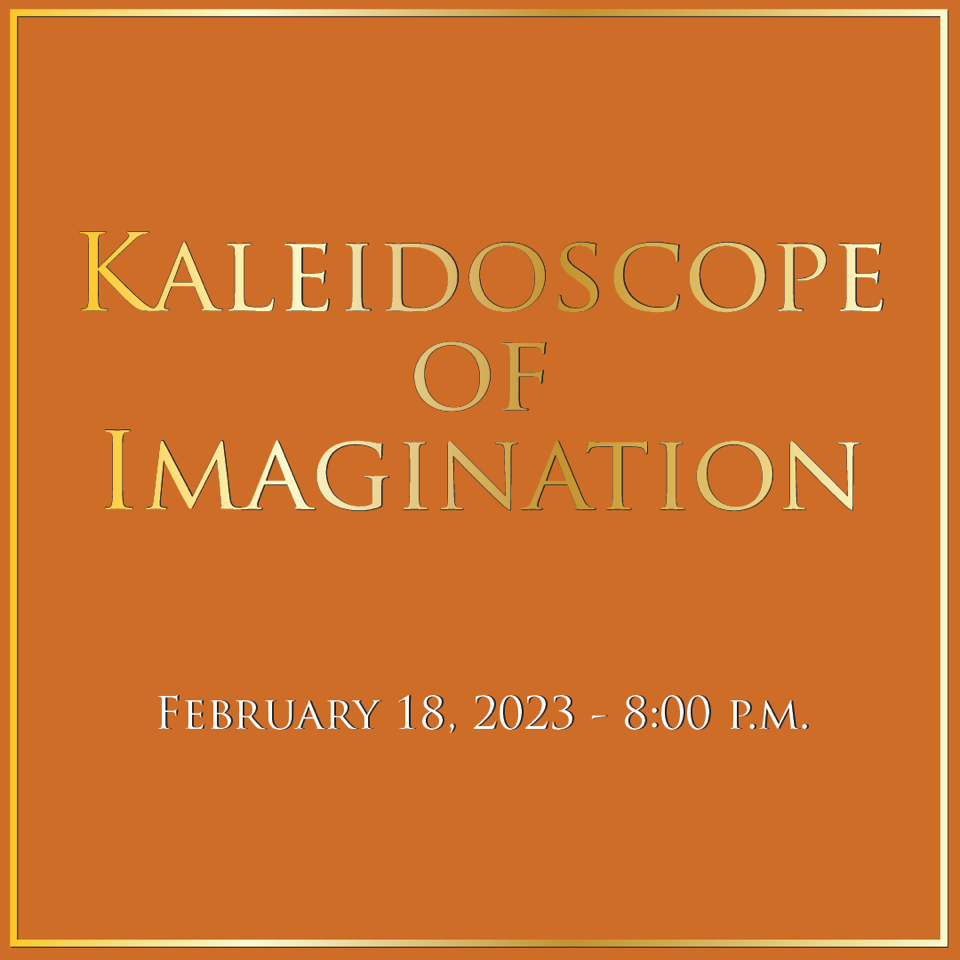 Kaleidoscope of Imagination
February 18, 2022 • 8:00 p.m.
This event was erroneously displayed here as taking place on February 28. The date has been corrected to February 18. We apologize for the inconvenience.
Imagination is magical. Aside from having the power to escape reality, imagination ignites passion, creativity, innovation, and is responsible for theories and inventions that pervade our very existence. Kaleidoscope of Imagination shares music that describes and reminds us of amazing things that are the result of the imagination of those who have gone beyond what seems possible. Drawing music from the "legit" catalogue, film scores, and original compositions, this delightful program will spark dreams and inspiration and perhaps give everyone a reason to believe in magic.
Book Tickets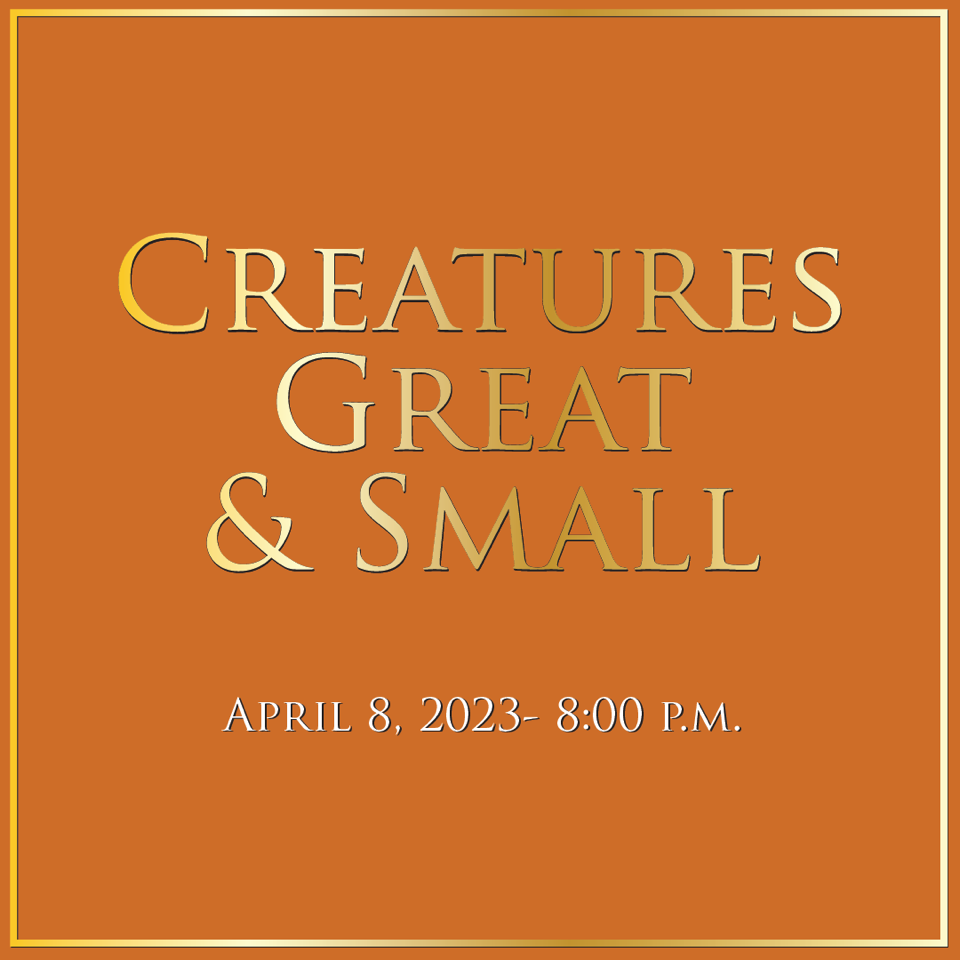 Creatures Great & Small
April 8, 2022 • 8:00 p.m.
Animals, mythology and nature continue to serve as inspiration for composers throughout history. Creatures Great and Small presents symphonic interpretations of fantastic beasts and the rich fauna across the globe with music across the ages. From land to sea and a glimpse into imagination, audiences of all ages will enjoy a menagerie of music that conjures the characteristics of creatures in nature's realm and beyond.
Book Tickets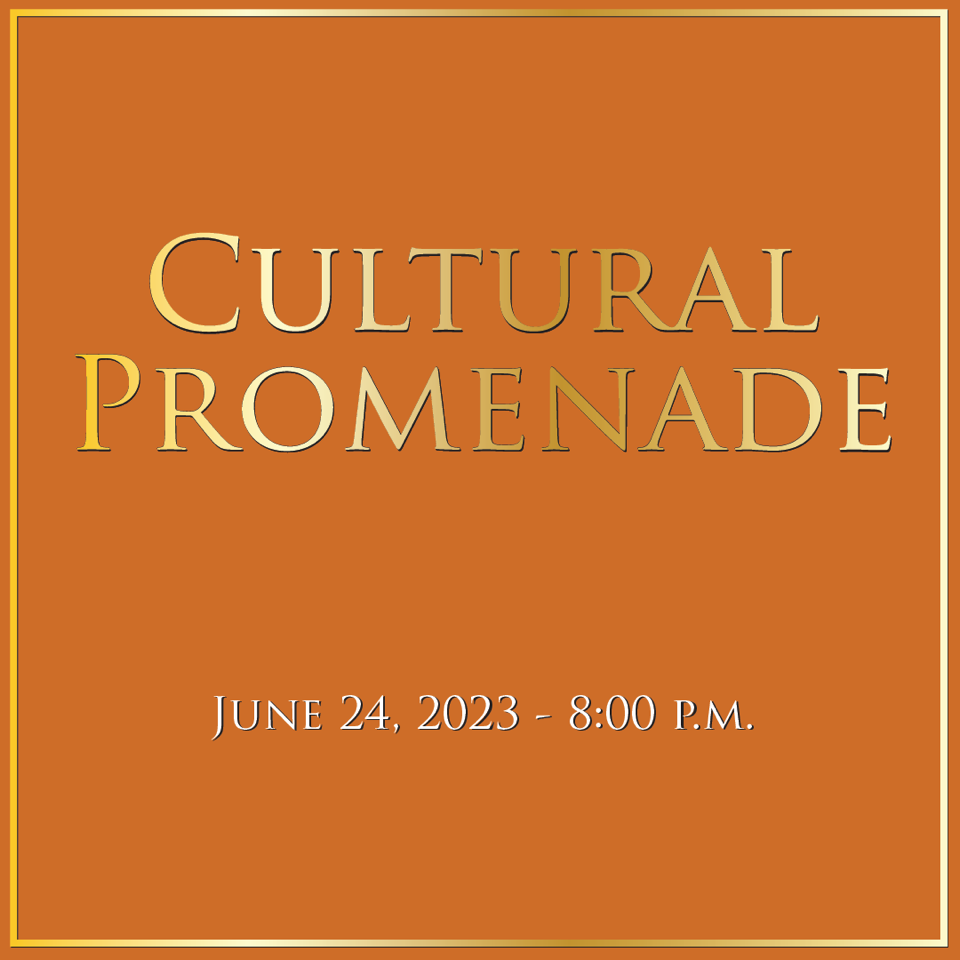 Cultural Promenade
June 24, 2022 • 8:00 p.m.
This season's final concert is like the RHPO's annual Promenade concerts, but this time the title is actually the format for a big celebration. As we mark the end of Richmond Hill's 150th Anniversary, this event celebrates the various groups and members of the community who are part of our cultural fabric. Promenade (walking and dancing is permitted) around the foyer and visit the many arts and cultural groups, clubs, and individuals sharing what they are about, filling the RHCPA with art, dance, music, and culture. On the mainstage, the culminating event is a symphonic realization of music aimed at fortifying our community through equality and diversity in the concert hall. With music from every continent, Promenade is a celebration of the global melting pot of harmonious cultures that make up our wonderful community. Bring your flags, horns, wear what expresses "you" and get your vocal cords warmed up, to sing with the orchestra!
Book Tickets
Group Discounts:
Buy 6 tickets, get 15% off Adult price tickets.
Buy 10 tickets, get 20% off Adult price tickets.
Buy 20 or more tickets, $15 each Adult price tickets.
---